Kirby Avalir 2 vs. Rainbow Vacuum Cleaner
Which system best suits your home cleaning needs?
Kirby Vacuums vs. Rainbow
What brand names come to mind when you think of high-performance and reliable vacuums? A few classic options have earned a lot of goodwill over the years, including Kirby and Rainbow.
These two manufacturers regularly tout their superior cleaning performance and general durability. Consumers with limited experience in high-end vacuum systems are often surprised to discover the somewhat heated debate surrounding the Kirby vs. Rainbow vacuum cleaner.
There's a lot to love about both cleaning systems, but one stands out in terms of versatility and power. Keep reading for a deep dive into the Kirby vs. Rainbow debate — and determine which type of cleaning system best meets your unique needs.
Key Features of a Quality Vacuum System
Every consumer has slightly different demands from a vacuum system, so it's important to consider personal preferences. After all, home size, flooring materials, and cleaning methods can all play heavily into this decision. That said, specific models are more likely to please a broader range of people.
Such is the case with the Kirby Avalir 2, which holds widespread appeal. Rainbow's vacuums have a niche market with loyal customers. As such, it's essential to take a close look at Kirby and Rainbow before you make your final decision. As you weigh your options, keep these critical considerations in mind:
Mobility
The importance of mobility largely depends on when and where you intend to use your vacuum. If you're like most people, however, you'll find it far easier to clean with a mobile solution that you can readily move from one room to the next. Hence, the popularity of the Kirby system that makes whole-home cleaning a cinch.
Kirby is by no means the most portable vacuum currently on the market, as the strong aluminum build that makes it so durable also makes it heavier than lightweight counterparts from Dyson and Bissell. Despite this, the Kirby Avalir 2 requires minimal push force when in Tech Drive due to its power assist feature.
Versatility
Are you willing to settle for a vacuum cleaner that merely removes debris from rugs and certain types of carpets? Or do you prefer an all-encompassing system that makes your entire home look pristine? The Kirby Avalir 2 is your best bet if you find the latter option appealing.
This versatile cleaning system does it all: it's equipped to handle everything from intricate carpets to tile and even hardwood. Over one dozen attachments make it a cinch to clean every surface in your home and even your car.
Rainbow vacuums are also highly versatile, offering various attachments to help you clean every nook and cranny. The power nozzle is incredibly compelling; this uses a revolving brush to handle pet hair and stubborn debris. Meanwhile, the AquaJet provides thorough carpet cleaning, while the RainbowMate delivers a further reach for cleaning inside cars and other difficult-to-access spaces.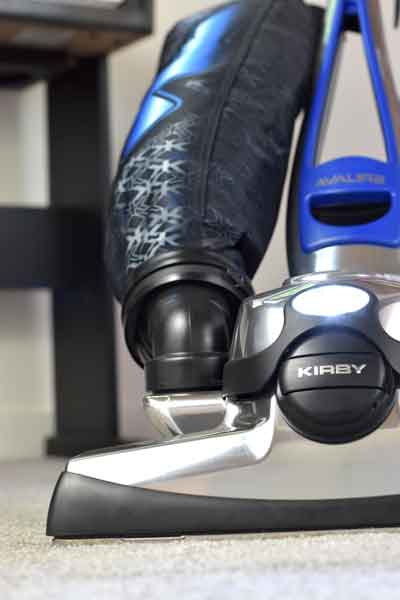 How Kirby and Rainbow Vacuums Are Manufactured
Nothing quite compares to the confidence of using an American-made vacuum. This is guaranteed when you own the Kirby Avalir 2, assembled entirely in the United States. You'll take pride in knowing that hardworking Americans are behind your vacuum.
This is also a special consideration when purchasing a Rainbow vacuum; it is one of very few Kirby competitors producing its vacuums in the USA.
What to Know About Owner Support
Once you've invested in your Kirby or Rainbow vacuum, what will happen when this important cleaning device inevitably requires maintenance?
While general durability will limit your need for repairs, you're almost assuredly going to run into trouble at some point. When you do, you'll find the most peace of mind if you're equipped with a solid warranty and a rebuild solution.
Warranty Coverage
Strong warranty coverage sets both Kirby and Rainbow vacuums apart from the competition. The Rainbow warranty lasts four years for the SRX Cleaning System and related accessories. Moreover, Rainbow motors get a full ten years of warranty coverage.
At first glance, the Kirby warranty might not seem quite as robust. New Kirby systems come with a three-year limited warranty. Once the warranty ends, however, you still have an excellent option for getting your vacuum into tip-top shape: the Lifetime Rebuild Program, which we will describe in detail below.  
Lifetime Rebuild Program
If you only need one reason to invest in a Kirby vacuum, the beloved Lifetime Rebuild Program should quickly have you convinced. This provision allows you to achieve like-new status, even after years of heavy cleaning. If you eventually decide that your Kirby requires a refresh, you will pay a modest fee and let the experts work their magic.
The Kirby rebuild process typically involves disassembly, cleaning, repairs, and, when required, replacements for specific parts. Sandblasting, polishing, and buffing should make your Kirby shine. Finally, your vacuum will be tested to verify that it achieves the same standards you enjoyed when you first purchased it years ago.
This rebuild program is unique to Kirby. It's certainly possible to repair older Rainbow vacuums and return them to impressive functionality, but the like-new condition cannot be guaranteed. Hence, while Kirby and Rainbow vacuums are built to last, Kirby ultimately gets the edge on longevity.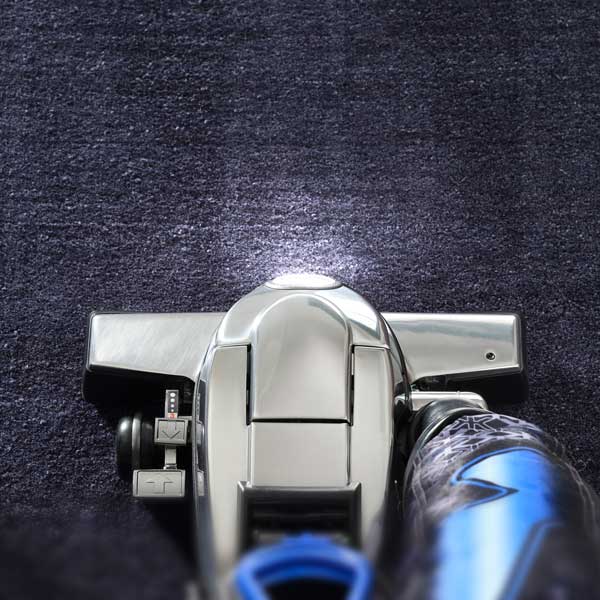 Kirby Avalir 2 vs. Rainbow: Choose the Best Vacuum For Your Home
Kirby and Rainbow are excellent vacuum companies, so choosing between these brands could prove difficult. Both are American-made, highly versatile, and built to last.
Ultimately, it all comes down to vacuum style: can you handle a canister model, or will life be easier with an upright?
If the latter answer rings true, you will want to invest in the Kirby Avalir 2, which provides an exceptionally powerful clean without sacrificing mobility. This acclaimed vacuum will make cleaning a task you look forward to rather than dread.
Ready For An Unbelievable Clean?
Buy a Kirby Avalir 2 and get the dirt other vacuums leave behind.