Are Kirby's Really Better Than Sharks?
Kirby vs. Shark Vacuum
A vacuum cleaner should be more than a simple tool for removing debris from your floors and carpets. Ideally, it will function as a comprehensive cleaning solution that makes everyday life easier. With the right vacuum system, you no longer need to juggle dozens of tools; everything you require should come in one product that will stand the test of time.
While a variety of brands promise to deliver the elite cleaning results you need, a few names, in particular, stand out. Right now, you might be pondering: Kirby or Shark? Both are reliable vacuums that get the job done. The Kirby vacuum vs. Shark debate may feel complicated, but a closer look at the details will reveal that one is preferable for your high-level cleaning needs. 
What to Look for in a Quality Vacuum System
No single vacuum will appeal to every user, but certain brands and models are more likely to benefit a greater range of users. Desirable qualities such as durability and versatility are worth searching for, even if you need to pay more upfront.
Yes, these qualities can be found — to an extent — with specific individual models; hence the debate over Shark DuoClean vs. Kirby. Perhaps you're wondering, however; is the Kirby really better than a Shark?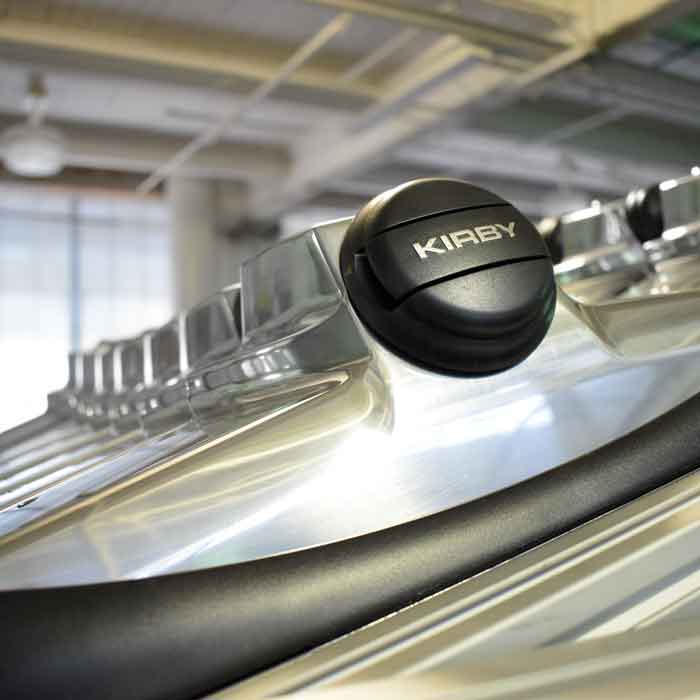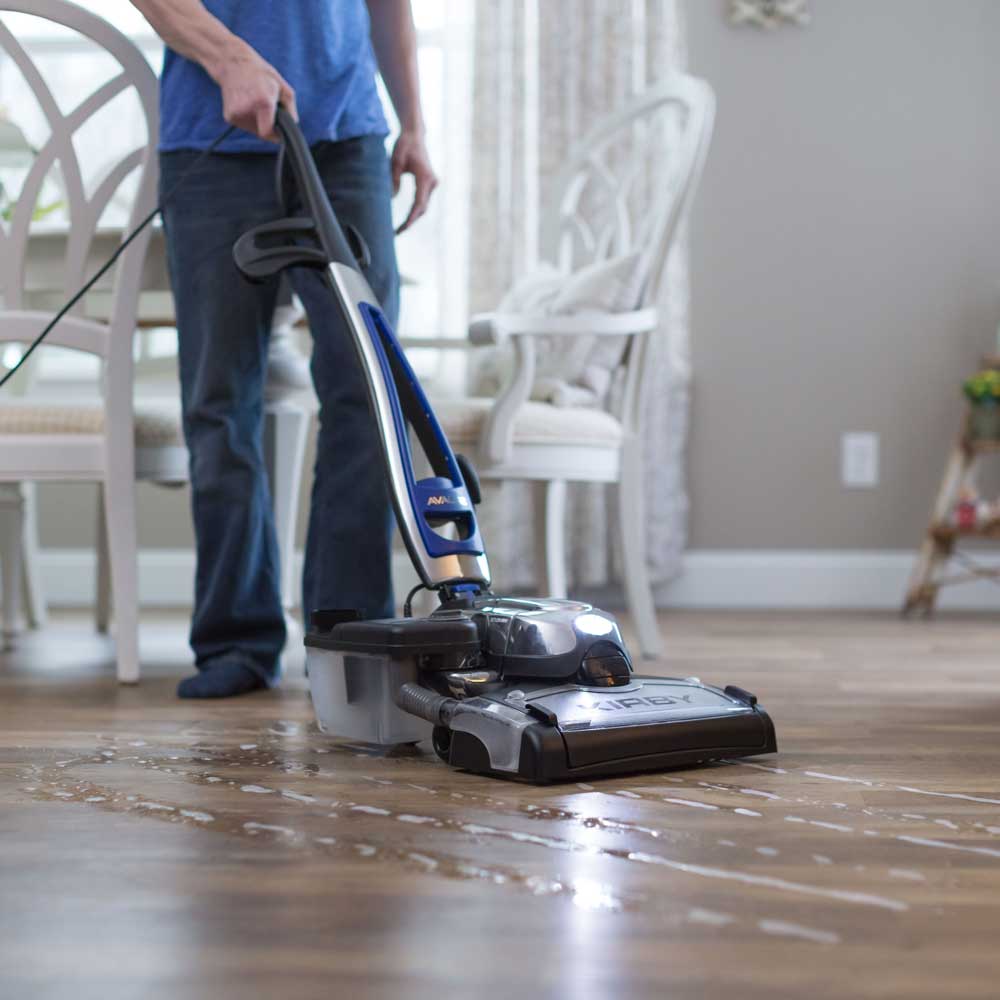 Versatility
A high-quality vacuum cleaner with powerful airflow is essential for removing dirt and debris from rugs or carpets, but the best cleaning solutions can do much more. The Kirby, for example, goes beyond carpet cleaning to address everything from tile to hardwood floors.
Shark offers a vast lineup of products that can handle messes in various environments — but in general, any given product from Shark will not accomplish as much as a single Kirby vacuum. Instead, you'll likely need to invest in a strategic combination of Shark devices. For example, if you use the Shark Navigator Lift-Away, you'll probably use a detachable pod that helps you clean stairs and other difficult-to-reach areas. This can be helpful, but does not provide quite as targeted or diverse of a clean as the attachments from Kirby.
Kirby vacuums such as the Avalir 2 provide a wealth of attachments that tackle every nook and cranny imaginable. From the Duster Brush to the ZippBrush, you will be amazed at how the right attachments can instantly eliminate messes that once seemed overwhelming. 
Filtration
HEPA filtration is a must-have for any modern vacuum cleaner. Thankfully, this is an area where the Kirby Avalir 2 and similar models from Shark stand out. For example, the Shark Navigator Lift-Away uses a HEPA filter and anti-allergen seal technology.
Likewise, Kirby consistently pleases users with allergies, as its HEPA filtration system is one of the best in the business. Kirby Micron Magic HEPA Filtration Bags trap 99.97 percent of particles, including those that measure a mere 0.3 microns. What's more, the seal is exceptional. This limits the potential for any allergens making their way beyond the bag. 
Durability
It's great to know that your vacuum will meet your needs in the short term, but what happens years down the road? This device shouldn't be considered a temporary cleaning solution but a permanent part of your routine. This is accomplished with the Kirby Avalir 2, one of the most durable vacuums.
Durability varies from one Shark vacuum to the next, but there's never quite the same confidence in these devices as in the Avalir 2. While some Shark products provide a solid warranty, the sheer reputation of the Kirby brand can even weigh in its favor when examining an old Kirby vs. a new Shark.
What to Know About Manufacturing & Customer Service
Vacuum companies can point to various promising-looking stats and accessories, but that doesn't always mean they're worth purchasing. Before you invest in a given model, it's also important to determine where and under what circumstances it has been manufactured. What's more, you need to feel confident in the warranty, not to mention your ability to get repairs should the need arise. 
Manufacturing Location
If you like supporting the local economy, you'll want to invest in an American-made vacuum. This is an apparent pride for Kirby. The company is based in Cleveland, with all vacuums produced in the United States. Shark vacuums, however, are primarily manufactured in China — despite SharkNinja being based in Needham, Massachusetts.
Owner Support
Where do you turn when you need help with your Kirby or Shark? Strong customer support can make or break your experience owning a particular vacuum cleaner.
Kirby provides immediate assistance with a detailed FAQ page, several helpful videos, insight from independent distributors, and a customer support team that can be easily contacted via email and phone.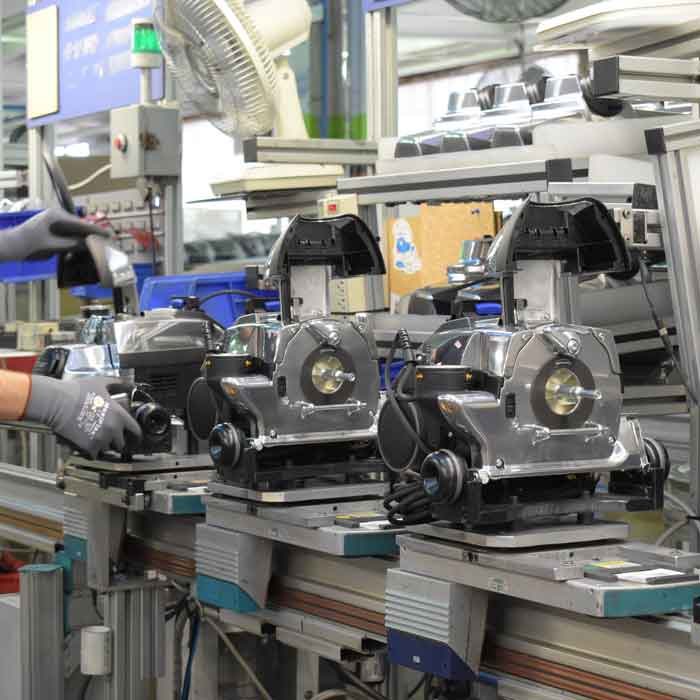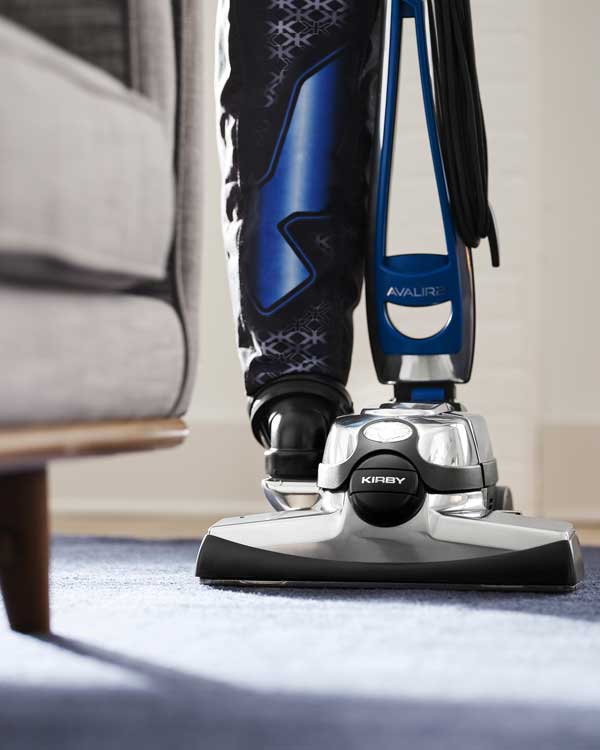 Warranty
A solid warranty should provide much-needed peace of mind, particularly if you've invested significantly in your vacuum of choice. While some vacuum companies skimp on warranty coverage, this is not an issue with Kirby or Shark. That being said, you'll want to do your research so that you can avoid any surprises.
Shark's warranty can be confusing to navigate. This confusion derives, in part, from the sheer variety of products available. Some models offer a mere one year of limited warranty coverage, while select models may be under warranty for up to five years. The Shark Navigator Lift-Away comes with a five-year limited warranty, so it is preferable to other Shark models if you intend to use the same vacuum for years to come.
Kirby's warranty process is a lot easier to navigate. The Kirby Avalir 2 is backed by a three-year limited warranty. This is limited to registered owners who have purchased Kirby vacuums from authorized distributors and you should have no trouble getting your vacuum fixed or replaced if you encounter any defects in workmanship or materials.
Lifetime Rebuild Program
Even the most durable vacuums typically require tune-ups from time to time. This is sometimes as simple as replacing the roller brush — but after several years or even decades, some vacuums may require additional attention. Enter the Kirby Avalir 2. The company offers an impressive Lifetime Rebuild Program, which can return any model to like-new condition for a reasonable cost. This goes above and beyond the warranty to ensure that your Kirby remains pristine long after you've purchased it — even if you fail to qualify for warranty coverage.
If you take advantage of the Lifetime Rebuild Program, a team of experts will disassemble your vacuum and repair or replace any parts requiring extra attention. Next up? Sandblasting, polishing, and a full inspection. Finally, your vacuum will be tested to ensure that it achieves the same level of performance that you enjoyed when you originally purchased it.
The Lifetime Rebuild Program is a clear differentiating feature between the Kirby and nearly every other vacuum on the market today. Shark vacuums, for example, can be repaired long after their initial purchase — but there is no rebuild program quite like the elite offerings from Kirby.
Transform Your Cleaning Routine With a Kirby System
When you want exceptional cleaning in the present plus peace of mind for the future, you can't go wrong with investing in a trusted Kirby system. The Kirby Avalir 2 could be the perfect solution to keep every part of your home looking gorgeous. You'll one day thank yourself for investing in the most versatile and durable cleaning solution money can buy.