Kirby Vacuums vs. Miele Vacuums: How to Choose the Best Cleaning System
What to Look for in a Quality Vacuum System
Everybody has a different idea of the "perfect" vacuum cleaner. Cleaning power is always desirable, of course, but there are tradeoffs with size and ergonomics to be considered. Versatility is also an important consideration, as some vacuums can handle a wider variety of cleaning tasks than others.
With so much to consider, it's easy to see why vacuum selection can be overwhelming. Below, we've highlighted several of the most important factors to consider when selecting a vacuum system — plus details on how Kirby and Miele vacuums live up to (or, in some cases, fail to reach) these ideals. 
HEPA Filtration
Even modest vacuums are capable of picking up most visible debris. No matter which vacuum you select, you'll almost certainly be able to achieve the appearance of cleanliness — but whether it makes a difference for your home or apartment's environment is another matter altogether.
If you're prone to allergies, you can't afford to skimp on filtration. HEPA filters are essential, as they take care of the smallest particles.
This is where the Kirby vs. Miele vacuum debate gets a bit complicated: Both technically should satisfy discerning consumers in search of excellent filtration. However, how they do so differs. 
With Miele, a lot depends on the type of vacuum you select. HEPA filtration for the Complete C3 Calima PowerLine is excellent, as is the HEPA functionality for several canister vacuums. However, select lower-end models do not come standard with HEPA filters. Thankfully, they can often be added as accessories. 
Kirby Versus Miele
When you're determined to purchase an exceptional vacuum cleaner, it helps to seek reassurance through brand recognition. This makes you feel more confident in your investment.
A few trusted brands have continuously received stellar feedback over the years, including Kirby in the United States and Miele in Germany. Both companies boast incredibly loyal customers, so it can be challenging to determine which is most deserving of all this praise. Hence, the Miele vs. Kirby vacuum cleaner debate.
First, it's important to understand the main differences between Kirby and Miele. Kirby takes a straightforward approach to vacuum production, concentrating on its current flagship model (the Avalir 2) instead of providing a wide variety of vacuum styles. Miele, conversely, offers many types of vacuums, including cordless, canister, and even robotic options.
This may seem ideal at first glance but remember: No single Miele model can accomplish as much as the comprehensive Kirby cleaning system. However, for users with specific needs, certain Miele models may be preferable to the all-encompassing approach of the standard Kirby.
For the purposes of this guide, we'll primarily focus on the Miele Complete C3 Calima PowerLine canister vacuum, as it's the closest approximation of the Kirby Avalir 2. The PowerLine comes in several editions, including elite versions for homes with pets.
Pricing is another area of distinction. A Kirby vacuum is definitely an investment. That being said, the cost is mostly upfront, as Kirby vacuums are notoriously durable and offer a great rebuild program. Thus, the per-year cost of ownership may ultimately be lower than that of high-level Miele models.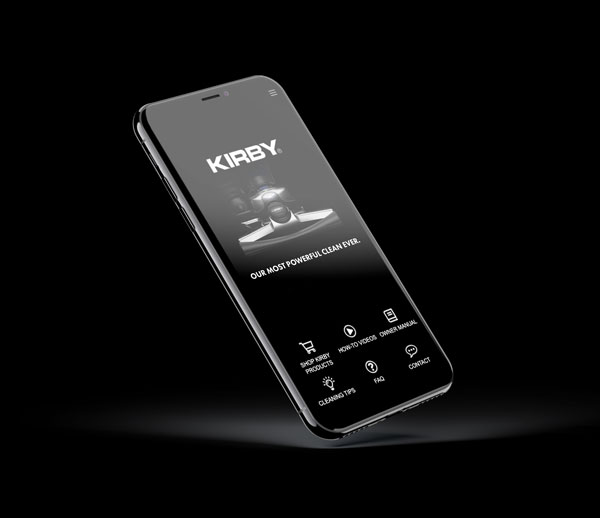 Smartphone Resources
Many vacuum manufacturers now provide support via smartphone apps. Kirby, for example, offers easy access to both manuals and how-to videos with its Kirby Vacuum Owner Resources app.
Miele's smartphone setup is far less impressive. The brand provides an app for its Scout robotic vacuum, but this is little help if you purchase one of the company's many other models. What's more, Miele Scout users are clearly dissatisfied with the app if its ratings on the App Store and Google Play are any indication.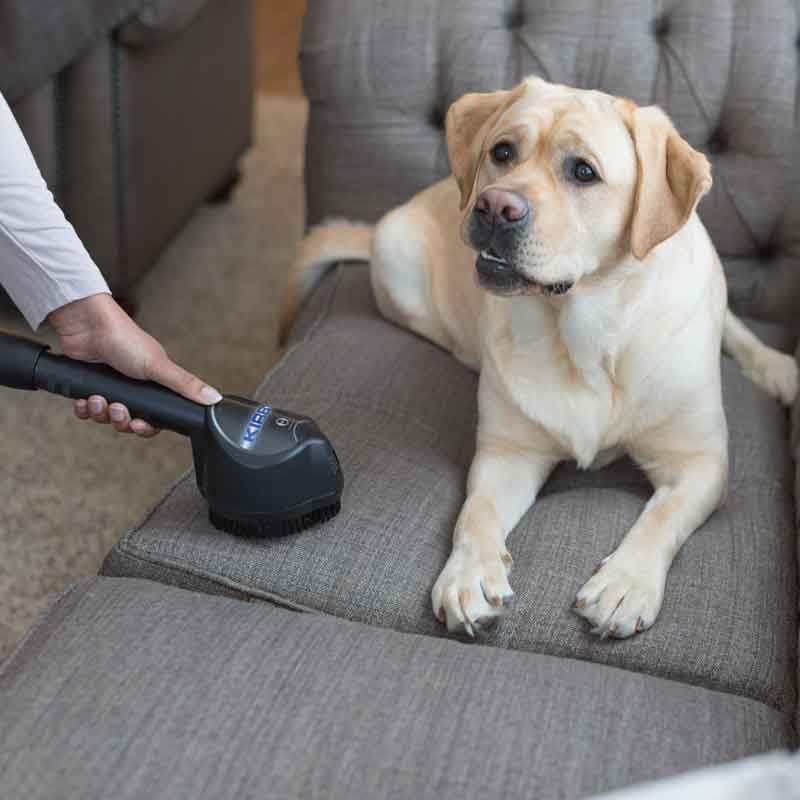 Accessories and Attachments
Accessories boost the already impressive versatility of the Kirby Avalir 2. Boasting over two dozen attachments, this vacuum can be adjusted as needed to clean every surface or environment imaginable. Investing in the Ultimate Home Cleaning System ups the ante, providing access to elite accessories such as the ZippBrush and the Turbo Sander.
Miele vacuums offer some optional accessories but aren't as well-equipped as their Kirby counterparts. The Miele Complete C3 Calima PowerLine stands out by providing a crevice nozzle, a dusting brush, and an upholstery tool. 
Shampooing System
The Kirby Avalir 2 is more than a simple vacuum cleaner; it's a comprehensive cleaning system meant to tackle several areas of your home or apartment. In addition to excellent vacuuming, the system provides shampooing and cleaning for tile or hardwood.
Miele has some versatile options that should please anyone desiring to clean multiple types of surfaces. The Miele Complete C3 Calima PowerLine is a great option for carpet and hardwood, which many competing vacuums neglect to accommodate. Still, when shampooing capabilities are a priority, it's tough to justify anything other than a high-level Kirby cleaning system. 
Kirby vs. Miele: Where Are the Vacuums Manufactured?
Manufacturing location is an important vacuuming consideration, as it can play into the device's quality and your ability to support the local economy.
Kirby guarantees both, as the company prides itself on only selling an American-made machine. With so many companies outsourcing production, American manufacturing truly sets businesses like Kirby apart. With facilities in Andrews, Texas; Portland, Tennessee; and our World Headquarters in Cleveland, OH we are here to stay.
Miele provides more peace of mind than other Kirby competitors, as products are primarily built in Germany. Several top Miele models are manufactured at a factory in the German city of Bielefeld. Meanwhile, the motors for these vacuums are produced in Euskirchen — just south of Cologne.
Germany has a strong manufacturing reputation, so while buying German-built products won't support the local economy, this should provide greater confidence.
However, this comes with a caveat: Miele, like many vacuum companies, has experimented with outsourcing. The company also has a manufacturing facility in Dongguan, China, where all the plastic components for the Swing H1, Complete C2, Compact C1, and Compact C2 vacuums are produced.
Whenever outsourcing is introduced, vacuums tend to be less reliable. As such, you may need to do some additional research before you invest in a Miele vacuum, to confirm where, exactly, your preferred model is manufactured. 
Owner Support: Warranties, Maintenance, and More
Kirby enthusiasts often point to the company's renowned Lifetime Rebuild Program as proof that these vacuums are worth every penny. This arrangement is definitely compelling: If at any point, your Kirby vacuum runs into trouble, the company promises to return it to "like new" condition. This means everything from sandblasting and polishing to conducting a thorough inspection to ensure that it's in top form. Kirby also has a three-year limited warranty.
Miele provides more extensive coverage than several manufacturers, although specific warranty arrangements vary from one model to the next. In most cases, users can expect at least two or three years of coverage. Unfortunately, it's common for claims to be denied — often for reasons that leave users incredulous. For example: Using generic bags on a Miele vacuum could void the warranty.
Spare part availability is another key area of concern for long-term vacuum owners. Miele ensures that spare parts remain available for a minimum of ten years, with some offering a full fifteen years after production ends on a given model. With Kirby, however, the Lifetime Rebuild Program provides ongoing peace of mind decades after the original purchase. 
Kirby Vacuum vs. Miele: Choose Carefully for Power and Peace of Mind
The Miele vacuum vs. Kirby discussion can be tricky, as these brands differ in style and availability. If you look at similar models, you may realize that the Kirby has more to offer in terms of comprehensive cleaning, attachment access, and general durability. Miele vacuums are fun to check out, but if you want maximum peace of mind, both new and classic Kirby models are sure to please.